Bergan Pet Carrier for Dogs and Cats in Heather Grey
FREE SHIPPING on all US and APO orders! See reviews for this carrier here.

Bergan auto and airline pet carriers provide an unequaled pet-carrying experience that focuses on comfort and safety for your dog or cat. Now you and your pet can achieve maximum comfort while traveling. This affordable pet carrier is well made and will compress to fit underneath most airline seats. Lots of ventilation and a neat little zippered entrance so you can reach in and soothe your pet without compromising their safety.
Note that the carrier can compress which will reduce the height measurement.
Features
Great carrier for the price

Stylish and Elegant Heather Grey linen look

Airline Compliant

Fleece travel bed is removable for easy wash

Safety belt loop allows carrier to be restrained with vehicle seat belt

Superior ventilation

Multiple convenient pockets

Padded shoulder strap

Height Compresses to fit under airline seat
Carrier Size: Small
Carrier Measurement LxWxH: 16 x 7 x 11 in (40.6 x 18 x 28 cm)
Carrier Price: $51.49
Carrier Size: Large
Carrier Weight: 2.5 lbs. (1.13 kg)
Carrier Measurement LxWxH: 19 x 10 x 12 in (48.3 x 25.4 x 30.5 cm)
Carrier Price: $63.49
MEASURING YOUR PET FOR A CARRIER
Be sure to order the correct size pet carrier. Measure your pet from the tip of the nose to the base of the tail and from the top of the head to the ground. Airlines require that dogs and cats must be able to stand up and turn around in the pet carrier. If you have any questions, please contact us toll free at 877-241-0184 or email us at custsvc@pettravelstore.com prior to placing your order.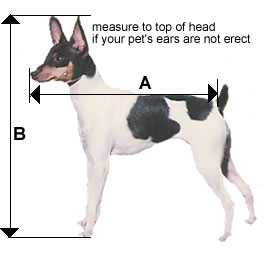 Other things you may need
We would suggest that you consider protecting your carrier with a quality pet pad. Our smallest size pet pads fit our pet carriers and provide protection against accidents from nervous pets.
Return/Exchange Policy For Pet Carriers
Due to State Health Laws, we will not accept the return of any carrier after a pet has been inside the bag – No exceptions. If your pet has not been inside the carrier, it may be returned for exchange as a sale item as long as it returned as received.
Click here to see more airline compliant pet carriers
***We meet or beat Amazon pricing. ***
FREE SHIPPING on all US and APO orders!