Pet Carrier - Bergan Comfort Carrier
FREE pair (2) of Breathable Pads with the purchase of your Bergan pet carrier. Help protect your carrier for years of traveling with your pet.
Bergan auto and airline pet carriers provide an unequaled pet-carrying experience that focuses on comfort and safety for your dog or cat. Now you and your pet can achieve maximum comfort while traveling. This affordable pet carrier is well made and will compress to fit underneath most airline seats. Lots of ventilation and a neat little zippered entrance so you can reach in and soothe your pet without compromising their safety.
Note that the carrier can compress which will reduce the height measurement.
Features
Airline Compliant

Fleece travel bed is removable for easy wash

Safety belt loop allows carrier to be restrained with vehicle seat belt

Superior ventilation

Multiple convenient pockets

Padded shoulder strap

Height Compresses to fit under airline seat
Carrier Size: Small
Carrier Measurement LxWxH: 16 x 7 x 11 in (40.6 x 18 x 28 cm)
Carrier Colors: Available in Black, Rose Wine and Blue
Carrier Price: $34.99
Carrier Size: Large
Carrier Weight: 2.5 lbs. (1.13 kg)
Carrier Measurement LxWxH: 19 x 10 x 12 in (48.3 x 25.4 x 30.5 cm)
Carrier Colors: Available in Black and Rose Wine
Carrier Price: $39.99
MEASURING YOUR PET FOR A CARRIER
Be sure to order the correct size pet carrier. Measure your pet from the tip of the nose to the base of the tail and from the top of the head to the ground. Airlines require that dogs and cats must be able to stand up and turn around in the pet carrier. If you have any questions, please contact us toll free at 877-241-0184 or email us at custsvc@pettravelstore.com prior to placing your order.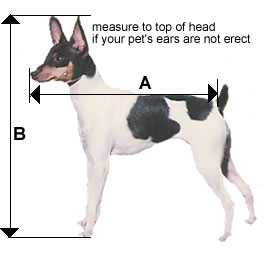 Other things you may need
We would suggest that you consider protecting your carrier with a quality pet pad (click here). Our smallest size pet pads fit our pet carriers and provide protection against accidents from nervous pets.
Return/Exchange Policy For Pet Carriers
Due to State Health Laws, we will not accept the return of any carrier after a pet has been inside the bag – No exceptions. If your pet has not been inside the carrier, it may be returned for exchange as a sale item as long as it returned as received.
We got many products, including microchips, and carriers. We are happy with every product, each is high quality, I can say only the best. It is never easy to travel with pets, but having the right accessories sure make it a lot less stressful.

The carrier is adorable, but would be more suited to my purposes with a little more head room and a full zipper on each end.

Great Small Light weight Carrier

I have thoroughly examined this carrier and think it is perfect for my small cat. We haven't used it on a flight yet, but I am confident it will fit and be comfortable for my cat. As soon as I test it I will be able to give a better review.

It is light weight, a bit smaller than we thought so had to return for the LARGE. The folding, mesh, and "petting slot" are great.

Very nice carrier, sturdy, lite and lots of ventilation. Thanks to Jason at Pet Travel who brought my attention to this carrier after I was concerned about the weight of another carrier. The Bergan has lots more space for your pet to stand up and flattens down nicely to fit under the plane seats in cabin. Lots of features, small zipper at the top to put your hand in the kennel and seat belt straps for car use.

Great carrier for travel by plane

I purchased this Bergan pet carrier as I needed to travel with my cat by planes (two flights).
This carrier proved to be very convenient both for me and for the cat. I bought the smallest one since my cat is really tiny despite her age (she's 9 years old).
The carrier has a long strap which was very convenient as I could carry the cat and 2 other bags and I still could walk OK. The zipped entrance is really, really good - I could reach the animal when the carrier was under the seat and soothe her without unzipping the "large" entrance. I also could do that when walking having put the carrier on my shoulder.
The pad was very good, the cat liked it a lot and I washed it after the travel, it looks as brand new after the washing.
I liked the product very much and I think about buying another carrier of the same brand but larger in size since I'll need to travel with my other cat and that one is bigger.