Prefer Pets Backpack Carrier with Privacy Covers for Dogs and Cats
FREE SHIPPING on all US and APO orders!

The PreferPets Backpack Carrier with Privacy Covers allows you to take your smaller pets with you wherever you go. Being soft-sided it is able to be used on a vast majority of airlines. The carrier can be converted to be used as a backpack, shoulder bag, or just a handbag using the two removable straps and top carrying handle. Ventilation is abundant with three sides of the carrier having a thick plastic mesh.
Note that the carrier can compress which will reduce the height measurement to fit under the seat if flying.
Size: 17"L x 10″W x 12″H (43 x 25.4 x 30.5 cm)

Weight: 3 lbs. 3 oz (1.44 kg)

Airline approved for in-cabin carry on for most airlines

Safe for pets up to 20 lbs

Can be used as a backpack or a carrier

Detachable padded shoulder straps

Zipper entry on one side

Zipper halfway down the opposite side

Made of heavy-duty polyester canvas

Removable faux fur pad which is machine washable

Durable mesh covered windows with privacy covers on three sides for ventilation

Storage Pocket

Luggage ID tag included

Trolley strap to secure to other luggage
For your pet's comfort and safety and to meet commercial airline regulations if flying, your pet should be able to stand up and turn around in its carrier. Measure your pet carefully before ordering using the chart below.

MEASURING YOUR PET FOR A CARRIER
Be sure to order the correct size pet carrier. Measure your pet from the tip of the nose to the base of the tail and from the top of the head to the ground. Airlines require that dogs and cats must be able to stand up and turn around in the pet carrier. If you have any questions, please contact us toll free at 877-241-0184 or email us at custsvc@pettravelstore.com prior to placing your order.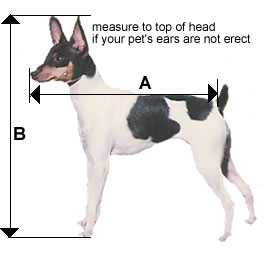 Other things you may need
We would suggest that you consider protecting your carrier with a quality pet pad. Our smallest size pet pads fit our pet carriers and provide protection against accidents from nervous pets.
Return/Exchange Policy For Pet Carriers
Due to State Health Laws, we will not accept the return of any carrier after a pet has been inside the bag – No exceptions. If your pet has not been inside the carrier, it may be returned for exchange as a sale item as long as it returned as received.
Click here to see more airline compliant pet carriers
***We meet or beat Amazon pricing. ***
FREE SHIPPING on all US and APO orders!