Posted by Susan Smith on on 19th Dec 2020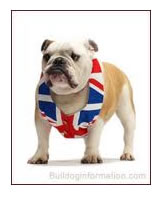 On 1/1/2020, the UK withdrew from the EU. So what does that mean for pet travel?
UPDATE: The EU has classified the UK as a Part 2 Listed Third Country. As of 1/1/2021, an EU health certificate, proof of rabies vaccination, microchip and a Declaration of non-commercial transport is what will be required to enter the EU from the UK. No rabies titer test is required. To import a dog, cat or ferret to the UK, an EU Pet Passport or a UK Pet Passport (no booster vaccination while in EU) or an EU health certificate (less than 4 months old) and a tapeworm treatment between one and five days of import will be required.
Under current regulations, dogs, cats and ferrets can enter the UK or the EU with one form, the Annex IV form. This form is valid for 4 months of travel within the EU, including the UK. (Note that pets entering the EU or UK from high-rabies countries must also have a rabies titer test 3 months prior to entry.) Pets and their owners can travel back and forth between EU Member States and the UK with few additional regulations (tapeworm treatment) But what will happen after December 31, 2020?
The answer is, it depends on how the UK is classified by the EU. There are 3 possibilities: Part 1 Listed, Part 2 Listed or Unlisted. If the first classification is negotiated, then UK Pet Passports will be valid in the EU and visa versa. Pets entering the UK from outside of the EU will use a UK health certificate. If the UK becomes a Part 2 Listed country, then UK Pet Passports will not be honored in the EU.
Commercial transport will have different regulations. Click here for further details.