Posted by Admin on on 4th Oct 2018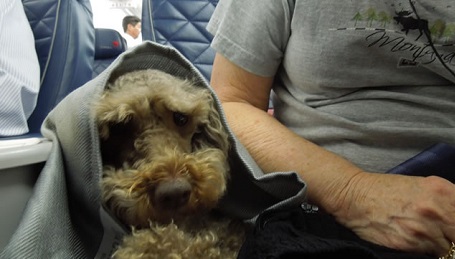 A lot has been written lately about flying with emotional support animals (ESAs). Currently, the Department of Transportation is considering changing the Airline Carrier Access Act which protects ESAs as well as trained service animals. The problems arise because this legislation does not specify the type of animal that can be classified as an ESA. Because of this, owners of turkeys, livestock, rodents, marsupials and other animals are flying them in the cabin at no cost. Recently, the owner of a peacock was refused at check-in. The airlines are saying enough is enough.
It is unfortunate that many pet owners who obtain documentation online that certifies their pet as an ESA are making it difficult for those who suffer from mental and physical disorders which require the attention and affection of their pet.
Many US-based airlines are requiring additional proof of training and medical need that may affect those who are not truly in need, but every airline has its own service and ESA policies. Read more information about airline ESA policies here.
Know that airlines that are not based in the United States are not obligated to honor ESAs; however, most do if the flight originates or terminates in the United States directly.
The DOT has not yet published its findings as they received thousands of comments on this issue. More news to come.
UPDATE: Clarifications have been published. Find them here. The final report is due out by the end of 2019.