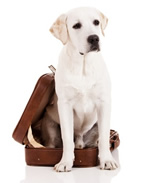 We regret that this brand is no longer available. We make every effort to keep our store stocked with the best and most advanced products to help keep your pet safe when traveling.
Consider searching for alternative products that we do have available by clicking on a category below.

Know that we are always searching for new products that will make your pet's travels safer and more comfortable for them.